It's been a few weeks already, but as some of you might remember, I was out at the ACT Expo in Long Beach, California, this past August.
For those of you who don't know (since I didn't before I went the first time), ACT stands for Advanced Clean Transportation. And "expo" is short for exposition (you already knew that one, though).
And for anyone who hasn't been, let me tell you, it's pretty freaking impressive. It's literally a who's who of the clean transportation industry…
I was out there to meet with the founder of a private company my Main Street Ventures investment community helped to fund. He was debuting the beta model of the company's Class 3 delivery truck. Here's a picture of the CityFreighter CF1:
Side note: If you're interested in investing in private companies but didn't know you could, you need to check out this presentation and join me at Main Street Ventures.
But seeing trucks our community helped build wasn't the only thing I did at the ACT Expo…
I met with a whole team from Blink Charging (NASDAQ: BLNK) and talked with them about their plans to extend their electric vehicle (EV) charging network through partnerships with "off-grid" charging solutions companies.
I got to talk to the founders of a company making an EV base that you can use to create just about any vehicle you can imagine, from a pickup truck to a small bulldozer or skid loader, just by popping on a new top.
And I had a beer with the guys who were promoting what I can only describe as an electric Humvee with just enough design differences not to make GM's lawyers angry.
I saw more electric vehicles, biodiesel vehicles, natural gas vehicles, and hydrogen vehicles than you can probably imagine are out there.
There were garbage trucks that pretty much ran off the garbage they collected (remember the DeLorean in Back to the Future Part II?). There was a school bus designed to run on biodiesel.
There were electric 18-wheelers parked inside and outside the expo capable of hauling freight hundreds of miles without a charge or any exhaust.
Like I said, it was pretty impressive. But it was also a little intimidating…
I mean, with all those options out there made by all those different companies, how's an investor supposed to pick which ones to put money behind? Who's going to be the winner of this race?
And to be honest, your guess is just about as good as mine. Tesla makes a great car. But so did Studebaker. I'm not saying they'll both end the same way, but does anyone really know?
So instead of trying to pick the winner of the vehicle battles, I'd prefer to buy the companies that stand to benefit no matter who wins…
They're called pick-and-shovel investments and they got the name from the folks who realized that gold was hard to find but that every miner in the California Gold Rush needed a pick and a shovel to try to find it. They sold the supplies, and it didn't matter who found the gold.
And today, I wanted to share my three favorite clean transportation pick-and-shovel investments (plus two bonuses).
These are the companies I see with the biggest potential for profits as the industry continues to develop, no matter who wins the vehicle race.
Top ACT #1 — Plug Power Inc. (NASDAQ: PLUG): Plug Power Inc. is an American company that develops hydrogen fuel cell systems that replace conventional batteries in equipment and vehicles powered by electricity. Some of the very first "vehicles" the company helped to modify are things like forklifts and loaders at warehouses. Those have been electric for some time to cut down on exhaust buildup in the buildings. But now, thanks to Plug's hydrogen fuel cells, they're even more efficient and run for far longer.
But it doesn't end at the warehouse. Far from it. Plug has over two decades of experience in the industry and has customers such as Walmart, Amazon, and Home Depot. And Plug recently partnered with Airbus to study how its green hydrogen technology can help decarbonize air travel and airport operations.
Plug's not making the vehicles; it's just helping provide a better fuel source. And that's why I can see it sticking around and making investors wealthy in the process.
Top ACT #2 — Blink Charging Co. (NASDAQ: BLNK): Blink owns, operates, and provides electric vehicle charging equipment and networked EV charging services in the United States. It's got commercial and residential charging options that let drivers recharge at various location types.
The company has deployed nearly 17,000 stations nationwide and is inking new agreements to install more just about monthly. Blink's residential chargers are Level 2 and are designed for overnight charging at single-family residences. Most recently, it sold 64 residential charging stations to Rudy's Performance Parts for resale to end consumers. In addition, Rudy's has also installed a commercial Blink charging station at its warehouse facility in North Carolina.
Investing in Fuel Cells?
We have you covered! Sign up for our FREE newsletter, Wealth Daily, today and gain first access to actionable stock market commentary, regular IPO updates, and weekly technical analysis. Plus, if you sign up right now, we'll immediately send you our free report: "Wealth Daily's Top 2 Fuel Cell Stocks."
Blink doesn't have the biggest charging network in the country, but it's racing to catch up. And I'm convinced it will reward early investors as it scoops up market share and expands its revenue streams.
Top ACT #3 — Envirotech Vehicles Inc. (OTC: ADOM): Envirotech is the most speculative of my top three ACT stocks. And that's because it's still so incredibly small. But that's also why it could have the most potential for profits. Envirotech is a little different in that it's making not only picks and shovels, but vehicles as well. But they're not the kind you're used to seeing in your neighbor's driveway…
You see, Envirotech designs and sells purpose-built electric vehicles. And it serves commercial and last-mile fleets, school districts, public and private transportation service companies, and colleges and universities. It makes heavy vehicles like buses and big trucks for schools and deliveries.
It's got partnerships with several bus fleet companies and delivery truck rental companies. The State of New Jersey has elected to fill its Zero-Emission Incentive Program with Envirotech vehicles. So far, the state has approved the purchase of 13 vehicles valued at about $100,000 each.
And the company recently announced plans to purchase battery manufacturer ProGreens New Energy Technology Co. ProGreens already offers several battery packs and systems capable of powering a broad range of vehicles from electric buses and cars to motorcycles and scooters, as well as an energy storage system that allows for the conversion and storage of unused electrical energy.
The acquisition puts Envirotech in the unique position of being a manufacturer of EVs and a supplier to the EV industry as well. That and its growing sales are likely to reward early investors with the risk appetite to back this upstart.
Bonus ACT #1 — The "Electric Glass" Company: Now, this one is a special bonus. It's an active investment in my advisory service The Wealth Advisory. The company is pioneering a completely new kind of battery to power EVs into the future. It's almost ready to take it from the lab to the factory. And an early investment now could set you up for massive rewards as this company becomes THE supplier of batteries for the EV industry worldwide.
But since this is an investment my readers technically paid to get, I can't just give out the name for free here. But I've put together a presentation that details the company and its technology. All I ask is that you take The Wealth Advisory for a risk-free test drive and the information in the presentation and report is yours to keep.
Bonus ACT #2 — The "Green Fuel" Company: Here's another special bonus stock. It's a tiny company that's developed a new kind of fuel that could completely revolutionize the energy sector in the coming years. I'm not talking about just electric vehicles here either, folks. This new fuel could literally power the entire world. And it's got nothing to do with batteries, hydrogen, or even nuclear fusion.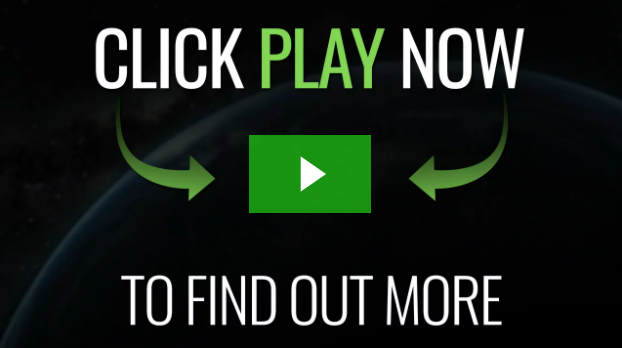 Again, this is a recommendation that some of our readers have paid for access to, so I can't just give it away here. But I can direct you to a presentation that explains the entire opportunity and how you can get in on the action. I highly suggest you give it a watch.
Coming Soon
That's all I've got for you today. But I think that's pretty darned good.
You're getting three of my top clean transportation picks and you've got the opportunity to get two more as a bonus.
And if these perform anything like those rare earth stocks I gave you last November, you could easily double your money on all of them.
But I'm not going to rest on my laurels, as nice as that sounds. And I'll be back on Monday with more ways for you to grow your wealth alongside me, my colleagues, and the savvy investors already profiting from our insights.
Keep your eyes out for my emails. And make sure you check out the "Electric Glass" company and the "Green Fuel" company before it's too late.
To your wealth,
Jason Williams
@TheReal_JayDubs

Angel Research on Youtube
After graduating Cum Laude in finance and economics, Jason designed and analyzed complex projects for the U.S. Army. He made the jump to the private sector as an investment banking analyst at Morgan Stanley, where he eventually led his own team responsible for billions of dollars in daily trading. Jason left Wall Street to found his own investment office and now shares the strategies he used and the network he built with you. Jason is the founder of Main Street Ventures, a pre-IPO investment newsletter; the founder of Future Giants, a nano cap investing service; the editor of Alpha Profit Machine, an algorithmic trading service designed specifically for retail investors; and authors The Wealth Advisory income stock newsletter. He is also the managing editor of Wealth Daily. To learn more about Jason, click here.
Want to hear more from Jason? Sign up to receive emails directly from him ranging from market commentaries to opportunities that he has his eye on.