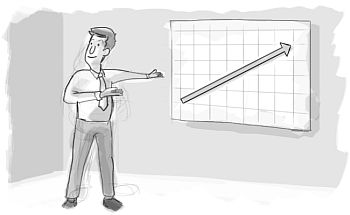 Does the president realize he is staring the gift horse of S&P earnings in the mouth? Or does he see the complacent market as a sign that investors support his trade war? If it's the latter, he's about to get a wakeup call very soon... Here's your window of opportunity.
By Briton Ryle
Updated August 20, 2018
Analysis and Opinion
Written By Alexandra Perry
Posted July 10, 2018
Written By Jason Williams
Posted July 9, 2018
Resources and Reports
What is tokenization? Simply put, it is the process of putting real-world assets on a blockchain. If that sounds confusing, don't worry. For the benefit of novices, this resource includes information on blockchains and Bitcoin.
Investing in technology is unlike investing in any other sector. In this space, competition runs rampant, and products become obsolete in a matter of months. Inside, you'll find our top seven strategies for investing in technology...
Having a knowledge base on battery components could help you tap into profits. As more consumers rush to get affordable electric batteries, we will see an uptick in demand for the underlying components. This makes now a good time to start investing...
Sometimes referred to as digital gold, digital coins, digital currency, cryptocurrencies are slowly but surely becoming one of the most talked about topics for investors. They are not as tricky as they seem. And hopefully, by the time you're finished reading this, you will have a firmer grasp on the concept.
What is bitcoin? Does bitcoin have real world utility? How can I start investing in bitcoin as early as tomrrow? These are just a few of the questions that are covered in this resource pertaining to the latest investment craze, bitcoin.