Dear Reader,
Over the last 48 hours, dozens of articles have appeared online covering the incredible achievements of an exciting new battery company based in Alameda, California.
This firm, named Sila and co-founded by EV industry veteran Gene Berdichevsky, is currently in the process of converting a 600,000-square-foot industrial building in Moses Lake, Washington, into a state-of-the-art production facility for manufacturing a line of next-generation batteries featuring silicon-based anodes.
These new batteries will boast higher energy density than graphite-based anode cells, allowing for up to a 20% weight reduction with a similar improvement in charge time and an improved service life.
Early backers of this project include Daimler and BMW, which will also be the first carmakers to implement the new batteries into production model EVs.
Though Mr. Berdichevsky has been cagey in providing details, total investment in the new facility will easily top $1 billion.
This news constitutes not just a major step forward in battery performance, but also almost certainly an annoyance for Elon Musk, who is already very well acquainted with Sila's CEO.
The Student Becomes the Teacher?
Gene Berdichevsky, as it turns out, was once a Tesla (NASDAQ: TSLA) man himself — employee No. 7, to be exact — a one-man battery research and development department during the company's early days.
Today, he's working on transforming the newly acquired Moses Lake operation into a production facility churning out enough cells per year to power between 100,000 and 500,000 electrical vehicles.
In keeping with the demands of modern Pacific Northwestern culture, the new factory will be 100% carbon neutral, taking its power entirely from Washington state's hydroelectric power grid.
On paper, it seems like a recipe for success, which will more than likely take the form of a massive IPO and a bright future as a public company operating in one of today's fastest-growing sectors.
The problem for Sila, however, is that all of this may already be a moot point.
While silicon-anode batteries do present certain benefits as far as energy density, the difference is only a marginal improvement over today's benchmark.
It may not be enough to warrant a second, deeper examination from Musk as he attempts to consolidate Tesla's enormously long and convoluted production chain.
But that doesn't mean Musk's problems are over when it comes to competition with the ubiquitous lithium-graphite batteries propelling every Tesla on the road today.
There are breakthroughs on the horizon — major ones — that make all this Sila hoopla seem downright bland by comparison.
Right now an Australian company is working with a completely new cathode material: graphene.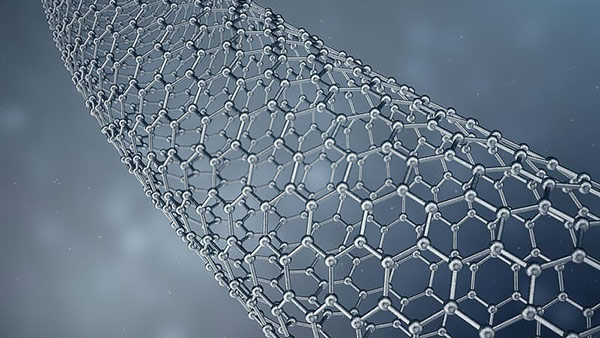 This space-age nanomaterial is like nothing else out there today. Two hundred times as strong as steel yet as light as standard copy paper, graphene won its researches a Nobel Prize in 2010.
What it does for batteries is no less revolutionary.
The Best Free Investment You'll Ever Make
Join Wealth Daily today for FREE. We'll keep you on top of all the hottest investment ideas before they hit Wall Street. Become a member today, and get our latest free report: "Battery Technology and Energy Storage Investing for 2022"

.
After getting your report, you'll begin receiving the e-Letter, delivered to your inbox daily.
No More Half-Measures
We're talking charge times of as little as a minute, service lives three times as long, and radically decreased failure rates.
That's not hyperbole.
Graphene batteries can improve charge times by as much as a factor of 60, which would, for the first time ever, allow for an EV that can go from 0% to 100% charged in less time than its internal combustion equivalent could be fueled at the pump.
That advancement would transform the EV market entirely on its own, as charge delay has been and remains one of the primary deal-breakers for prospective first-time EV buyers.
The company pioneering this world-changing technology isn't just focusing on EVs, however.
Its first production batteries, which are already rolling off the production line and into the hands of prospective corporate clients for testing, will be coin-sized units designed to power our smallest and most common electrical devices.
Eventually, this market will expand to include everything from the watch on your wrist to the semi-truck that delivered that watch to your local retailer.
Like I said, this isn't just some theory.
How Do You Produce Graphene at 1/1,000 the Cost? Here's How
This Australian tech firm has patents on both the technology as well as a new and revolutionary method for producing graphene, and it's implementing both in a recently launched production facility located in the company's home base of Brisbane, Queensland.
The production method involves using abundantly available natural gas as the key raw material. This not only cheapens production by orders of magnitude, but also removes troublesome commercial partners like Russia and China from the supply chain.
And there is one final detail — perhaps most important one — to know…
Unlike Sila, which has kept its stock available to only a very short list of venture capital firms, this Australian tech firm has taken the next step and made its shares available on both U.S. and Canadian public markets.
You can own shares today. All you need is the ticker symbol and a brokerage account.
Keep in mind, however, that with the Biden administration now committing more than $3 billion to research and development of advanced batteries, the entire sector could enter a period of chaos in the next few weeks or months.
That $3 billion in spending could easily snowball into tens of billions in new contracts for advanced battery-makers across the world by the end of the decade.
Right now I see few better battery pure plays available on the open market for the risk-tolerant speculator.
It Gained 15% Last Week Alone… Where Will It Be Trading Next Week?
Founded just six years ago, this company currently trades at a market capitalization of barely $250 million (USD), making it less than one-fourth the size of the total investment Sila made in its sole production facility.
Nevertheless, the potential to capture a market worth trillions is very real.
With benefits like the kind offered by graphene, there will literally be no competition.
I urge any investors reading this to get the full story before making any decisions. To make this easier, I've compiled everything you need to know into a simple video presentation (also available in written format for those who prefer text).
It will give you a crash course on the science and the market, as well as the company's realistic prospects. It's quite fascinating, and even if you decide not to invest, it's worth viewing.
No registration necessary. Just follow this link and sit back.
Fortune favors the bold,
Alex Koyfman

Check us out on YouTube!
His flagship service, Microcap Insider, provides market-beating insights into some of the fastest moving, highest profit-potential companies available for public trading on the U.S. and Canadian exchanges. With more than 5 years of track record to back it up, Microcap Insider is the choice for the growth-minded investor. Alex contributes his thoughts and insights regularly to Wealth Daily. To learn more about Alex, click here.
P.S. My colleague and pickleball partner Jason Williams recently tipped me off to a one-of-a-kind opportunity in energy storage. Forget everything you think you know about large-scale distributed energy storage. This system uses a force of nature to store power, and it could be one of the most important innovations in the energy industry in the last quarter-century. This force of nature is not dependent on weather, time of day, the seasons, or any special element that needs to be mined and refined. The technology operates at 100% capacity all day every day, and works the same regardless of geography. Right now this tech is tackling the single biggest problem facing today's renewables industry. You see, renewable energy must be used or stored instantly. And there are no batteries big enough or strong enough to power the whole grid. Or at least there weren't until now. This is like nothing you have every seen. Get all the details about the company cornering this market and minting a new generation of millionaires today.