A Holiday Season Like We've Never Seen Before
Written by Monica Savaglia
Posted October 12, 2021
---
I know, a lot of people will think me talking about the holiday season right now is a little premature, but I don't think so.
While there's a small majority of people who tend to start their holiday shopping in October, for the rest of us, the seasonal shopping spree doesn't begin until we get hit by those sales ads around Thanksgiving and Black Friday. And this year is expected to be bigger than last year.
Experts believe that consumers' recent buying activity could indicate that they have a huge appetite for spending during this holiday season.
Bain, a top management consulting company, predicts that sales in November and December will grow 7% compared with last year. Bain is anticipating that this year's holiday sales will hit $800 billion.
Deloitte expects holiday retail sales to climb 7%–9%, which is better than the 5.8% increase that the company tracked in 2020.
As these types of reports are coming out, retailers are doing their best to begin to prepare for an even busier holiday season.
Dick's Sporting Goods (NYSE: DKS) mentioned on Monday that it's preparing to hire the largest number of seasonal associates in all of the company's history to meet demands for this year's holiday season.
Walmart (NYSE: WMT) CEO Doug McMillon, speaking at a virtual conference hosted by Goldman Sachs on the pent-up momentum for consumer buying this holiday season, said:

Customers, families want to celebrate Christmas. They want to have a Thanksgiving, and if this situation with the virus enables it — or maybe even if it doesn't — we're going to see strong demand through the rest of the year.
McMillon added that Walmart will be hiring 20,000 supply chain employees like freight handlers and lift drivers in an attempt to keep up with the holiday demand and to ensure efficiency so consumers won't experience shipping delays.
However, there's only so much a company can do when it comes to supply chain issues. If these supply chains continue to be disrupted from things like factory shutdowns or port congestion, then hiring more employees isn't entirely going to cut it.
Supply Strains Get Worse
Speaking of worldwide shortages and shipping delays — you've probably read a headline or two about shortages and shipping delays that have been affecting supply chains.
In my opinion, I don't think that it's getting the media attention that it deserves, especially as we're approaching the holiday season.
The bottlenecks in the supply chain are intensifying. With the combination of shortages of shipping containers and truck drivers, things are about to get a whole lot worse.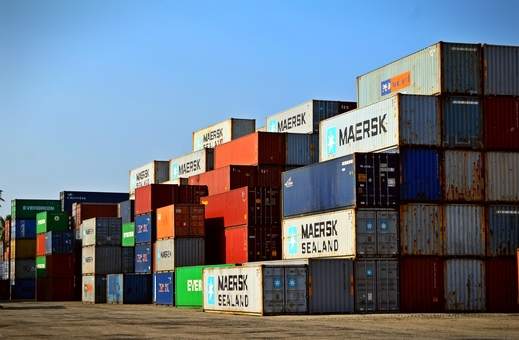 Jon Gold, a vice president for supply chain and customs policy at the National Retail Federation, had this to say in a recent interview:
You've got labor-related issues. You've got issues of lack of availability of empty containers and space on vessels. Port congestion here in the United States, workforce issues with trucker availability, and warehouse workers... The entire system has been stretched.
And it's going to be stretched even further as we approach this holiday season.
The Best Free Investment You'll Ever Make
Stay on top of the hottest investment ideas before they hit Wall Street. Sign up for the Wealth Daily newsletter below. You'll also get our free report, Surviving the Coming Economic Collapse
After getting your report, you'll begin receiving the Wealth Daily e-Letter, delivered to your inbox daily.
A Storm of Disappointment Is Brewing
Deloitte is forecasting that e-commerce sales will grow by 11%–15% between November and January 2022 — reaching somewhere between $210 billion and $218 billion this holiday season — compared with last year.
High e-commerce sales, along with the problems with supply chains and getting products to their destinations, is going to create a storm of a disappointment for consumers and beyond.
Not to mention that experts are now telling consumers that they should expect higher prices, delays, and opportunistic resellers as the Black Friday and Cyber Monday retail holidays get closer. The discounts that you've grown accustomed to in the holiday season most likely won't be that enticing.
Morgan Stanley economists recently told investors that, "major retailers are expecting a strong holiday shopping season but have warned of limited inventories, longer shipping times, labor shortages, and few discounts."
Consumers may be ready to spend money, but they'll likely be faced with disappointment and delays — something they aren't used to.
And these supply strains could be sticking around even after the holiday season.
It's going to be strange to go to retail stores and see empty shelves or have to wait for an item to be in stock again.
And if it wasn't already bad enough, retail employees at stores and delivery carriers like UPS and FedEx have been overworked since the COVID-19 pandemic started. These employees, who have been working hard throughout the entire pandemic, and now are faced with a busier-than-usual holiday season that could easily push them to the point of breaking down.
For these reasons, I believe that this holiday season is going to be like none that we've ever experienced before. The pandemic has shown us that the way of life that we've grown accustomed to is going to need some big adjustments. Businesses are going to need to take new approaches.
We're going to have to open up our eyes to alternative opportunities. To prosper, we must adapt.
Until next time,
Monica Savaglia
Monica Savaglia is Wealth Daily's IPO specialist. With passion and knowledge, she wants to open up the world of IPOs and their long-term potential to everyday investors. She does this through her newsletter IPO Authority, a one-stop resource for everything IPO. She also contributes regularly to the Wealth Daily e-letter. To learn more about Monica, click here.
The Best Free Investment You'll Ever Make
Sign up to receive the Wealth Daily newsletter - it's absolutely free! In each issue, you'll get our best investment research, designed to help you build a lifetime of wealth, minus the risk. Plus, by signing up, you'll instantly receive our new report: Surviving the Coming Economic Collapse.
We never spam! View our Privacy Policy
After getting your report, you'll begin receiving the Wealth Daily e-Letter, delivered to your inbox daily.