Old Year, New Year
Posted January 30, 2022
---
Happy New Year, everyone!
2021 was a wild ride. We got vaccines, variants, and a new president; supply chains fell apart and inflation skyrocketed; and, as a throwback to two decades ago we got a new Matrix movie and the Taliban now control Afghanistan. Again. It looks like no matter what year it is, some men just have terrible pullout game (*cough, cough* Biden).
Good Retro
Bad Retro
While there's a lot of good and a lot of bad that came out of the last year, most are hopeful that 2022 will be better. Most exciting of all, the markets performed quite well in 2021.
The Nasdaq, NYSE, and Dow Jones gained by 23.2%, 17.2%, and 20.4%, respectively. Major tech stocks, typically a little stronger, outpaced the standard indexes, with Microsoft beating out everyone with 54.5% growth over the last 12 months. Oil and natural gas prices rose similar amounts (58.3% and 40.2%), as did the crypto world's darling, Bitcoin (57.9%). Ethereum, for those lucky, smart, or foolish enough to hop on the bandwagon, rose 405.1% before pulling back.
While at times it felt like the world was on fire, and many people are rightfully concerned about things (*couch, cough* American democracy), people made a lot of money.
But of course, the question you have, dear reader, is how we at Angel did. And how you did following our advice.
Turns out, pretty well.
And as you've become accustomed to with our market visionaries, our investments were anything but mainstream.
Let's take a look, editor by editor, to see how we fared…
Jason Simpkins
Jason runs Wall Street's Proving Ground. In 2021 he closed positions in Uranium Energy Corp. and Skyharbour Resources, landing 259% and 311% gains over the course of five and 10 months, respectively. This puts him at about 14 times average market gains. He's also holding VSBLTY with a current gain of 673%.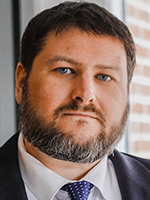 Keith Kohl
Keith is our all-star analyst for Energy Investor, Topline Trader, and Technology and Opportunity. Here's what he did last year:
Everspin Technologies, bought in May, sold in November for a gain of 140.79%.
IonQ, bought in mid-October, sold less than a month later for a gain of 113.63%.
All Technology and Opportunity positions closed in 2021 netted an average 122.55% gain (six times the market average), with no losses among any of the stocks.
Alex Koyfman
Alex Koyfman, editor of Microcap Insider and First Call, has had a pretty great year. The two companies he closed positions on for First Call, Graphene Manufacturing Group and FuelPositive, netted gains of 177% and 757% respectively. The Microcap Insider's Penny Stock Millionaire portfolio positions he closed during 2021 netted a 104% gain (five times the market return) on average, with only one loser. He's also currently holding Silver Hammer Mining, which he advised buying six months ago and has already netted 212% gains.
Jimmy Mengel
At the helm of The Crow's Nest and Adventure Capitalist, Jimmy can brag about handsome returns on a really diverse portfolio this year, with an average gain of 127% (six times the market) on all positions closed in 2021. Some highlights include:
Sherwin Williams (paint), with a 280% gain.
Capcom (video games), with a 142% gain.
Lowes (home improvement), with a 250% gain.
Abbott (medical devices), with a 260% gain.
MasTec (renewable energy), with a 172% gain.
Sean McCloskey
Sean is a recent addition to the family. And he's already proving to be a top-shelf trader. His option-focused Naked Trades, a mere six months old, made two separate calls on Advanced Micro Devices that netted gains of 1,122% and 597%. His weeklong Starbucks call produced a 295% gain. Two different Taiwan Semiconductor Manufacturing calls afforded 128% and 186% gains. And overall, his average closed portfolio gains were 160% (eight times the market return). Not too shabby for a brand-new newsletter.
Christian DeHaemer
The 11 positions Chris closed in 2021 in the Bull and Bust Report Opportunity portfolio gained a respectable 33.3%, with a 254% gain on BYD Co. His open positions in the Gold and Metals portfolio average 50.4% gains as of right now. But what he's most excited about are the stocks still in his Opportunity portfolio:
He's currently holding Broadcom for a 211% gain.
Currently holding Vuzix for a 104% gain.
Currently holding Qualcomm for a 224% gain.
Currently holding Gladstone Land Corp. for a 184% gain.
Jason Williams
Jason Williams and Main Street Ventures initially invested in Viroment's Regulation CF funding round for $1 a share in late 2020. In September of 2021, the next round sold at $7 a share, netting a 600% gain for early investors. In his Wealth Advisory portfolio, we'd like to highlight his sale of Omega Healthcare Investors for a gain of 286% and CoreSite, just before the year ended, for a gain of 500%. He netted average gains of 139.9% and 206.8% in his currently held dividend grower and REIT portfolios, respectively. And the TWA Top Ten also had some impressive monthly gains last year, including 28% for Lemonade and 22% for Invitae last June, 27% for Albemarle and 35% for Dick's Sporting Goods last August, and 32% for QuantumScape and 25% for Unity Software last November.
The Best Free Investment You'll Ever Make
Join Wealth Daily today for FREE. We'll keep you on top of all the hottest investment ideas before they hit Wall Street. Become a member today, and get our latest free report: "How to Make Your Fortune in Stocks"

It contains full details on why dividends are an amazing tool for growing your wealth.
After getting your report, you'll begin receiving the Wealth Daily e-Letter, delivered to your inbox daily.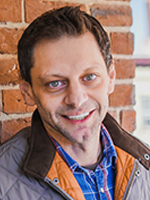 Luke Burgess
Luke has a lot of trades and gains afoot on Junior Mining Trader, but for his end-of-the-year overview, we've got a little story. Back in September of 2020, he noticed a new company called New Found Gold. They were planning to drive 100,000 meters down into their project in (you guessed it) Newfoundland. Luke took note — that was 10 times deeper than how far most gold companies explore. He got the drill results, bought stock, and saw over 300% by May of last year. And the five collaborating companies he also invested in? All over 100% gains in the same time period. That is an awesome accomplishment, and only halfway through 2021.
Jeff Siegel
Jeff has had a bit of a rough year, and the only closed position from 2021 he's excited about is Red White & Bloom, a Canadian cannabis company that netted him a nice 109% gain. However, he's very excited about some of the stocks he's sitting on right now, including Innovative Industrial Properties, Hannon Armstrong, and MindMed, which currently boast 1011.1%, 246%, and 219% gains, respectively. What's more, he's excited to see what trades and gains the next year brings.
Alex Boulden
And last but not least, Alex Boulden. One of our newest editors, Alex has been writing for Wealth Daily and Outsider Club with some solid advice. Two stocks he advised picking up earlier this year, the Everything Blockchain (OBTX) and Canoo (GOEV), experienced 155% and 100% gains over the course of his holding. We're excited to see what else he brings to the table.
What Are We Looking to in the Future?
We expect 2022 to be just as chaotic, with just as much potential for profit.
You see, we look for inefficiencies in the market and find valuation imbalances.
Some of our editors foresee a sharp correction leading to a bear market around February as the Fed begins to hike rates and the last year of stellar market gains hits some friction.
As Sean McCloskey, our stellar options trader, noted in Energy and Capital on New Year's Eve:
A bull market cannot run indefinitely. The Federal Reserve cannot print money indefinitely. At some point, all the ways we're artificially propping up the economy will disappear.
This possibility was at the top of our minds at the end-of-the-year prediction party we hosted at Angel headquarters, as you can see below in the photo of our oracle/whiteboard.
Some of those losses came a bit early, as is evidenced by the S&P 500's 9.9% slip since the start of 2022. Sean thinks whether said slip continues will depend on market reactions to upcoming earnings reports — he's expecting 1-to-1 positive-negative results, disappointing compared with the typical 2-to-1.
But don't worry — if there is another round of sell-offs, it won't last forever. And as you can see, we've got a handful of other developments we're looking to on the horizon.
We're excited to see what crypto and the rise of decentralized finance (DeFi) does to the banking and finance sectors.
There are some technology developments we're looking forward to, from zinc batteries to robotics to electric vehicles to prescription digital therapies.
And finally, for our green chip friends, we think the FDA might finally legalize some psilocybin-based therapies.
In addition to frontier markets and incubator technologies emerging from labs and R&D institutions, we believe mature markets like oil and gas will continue to outperform.
In fact, Chris DeHaemer recently recommended what he sees as "the world's cheapest stocks" in his Launchpad Trader.
He wrote to his traders on January 12, 2022:
As you can tell, it has been selling off for almost 13 years. In fact, it has sold off so much it now has a P/E of 3 and a dividend of 16.5%. At the same time, revenue is growing by 70% and operating margins are 47%.
I personally purchased the stock too. I'm already up nearly 15%.
This is, of course, just a quick overview of some of what we're expecting from 2022. To really get the details and the info you need to grow your wealth, you'll have to stick with us.
Good luck, and Happy New Year!
Brian Hicks

Check us out on YouTube!
Brian is a founding member and President of Angel Publishing. He writes about general investment strategies for Wealth Daily and Energy & Capital. For more on Brian, take a look at his editor's page.
The Best Free Investment You'll Ever Make
Sign up to receive the Wealth Daily newsletter - it's absolutely free! In each issue, you'll get our best investment research, designed to help you build a lifetime of wealth, minus the risk. Plus, by signing up, you'll instantly receive our new report: Surviving the Coming Economic Collapse.
We never spam! View our Privacy Policy
After getting your report, you'll begin receiving the Wealth Daily e-Letter, delivered to your inbox daily.